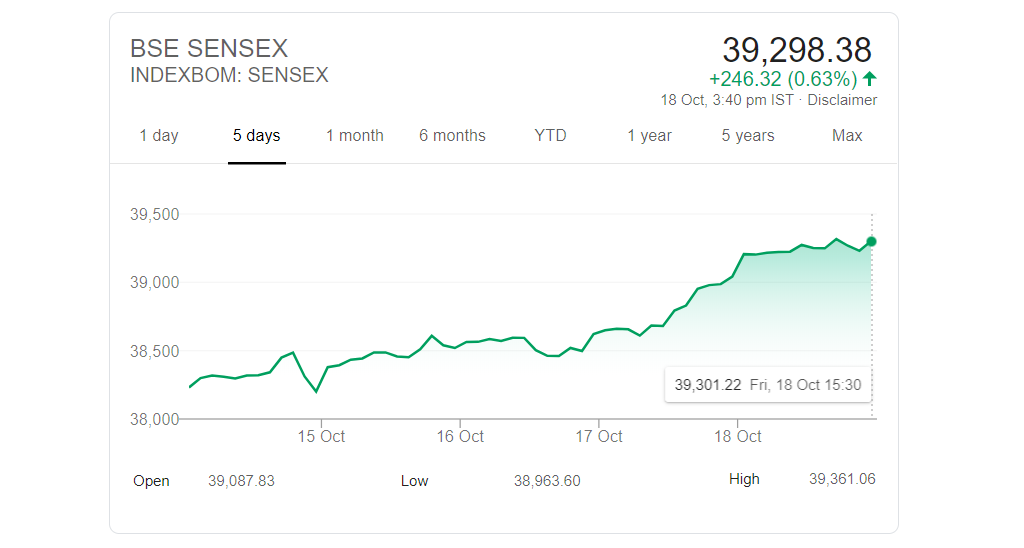 With positivity all-around, Sensex ended the week by adding 1000+ points, netting a gain of 2.8% (Nifty at 3.14%) on a weekly basis.
IRCTC IPO, which was oversubscribed by 112 times, got listed on stock exchange this week and delivered a blockbuster market debut, giving 140%+ returns.
IMF (International Monetary Fund) lowered the growth estimate for India to 6.1% in FY19 due to slowing demand, with low IIP no's (-1.1%), lowest in seven years, slowing auto sales & many other factors. But it also estimated that India will deliver 7% growth in FY20, putting India as the No. 1 country in terms of growth, in-short, India still remains the most attractive place to invest.
The Brexit deal remained one of the main focus points for markets to be volatile, it's expected for Indian IT companies to get benefit from this deal, as Indian companies are having investments in these countries.
Next Week: other than the global cues, what needs to be seen will be the corporate quarter result announcements, which hopefully should trigger the next wave of gains, leading to a cracking Diwali next week!

Shital Ufale October 18, 2019 Financial Planning 0 Read more >