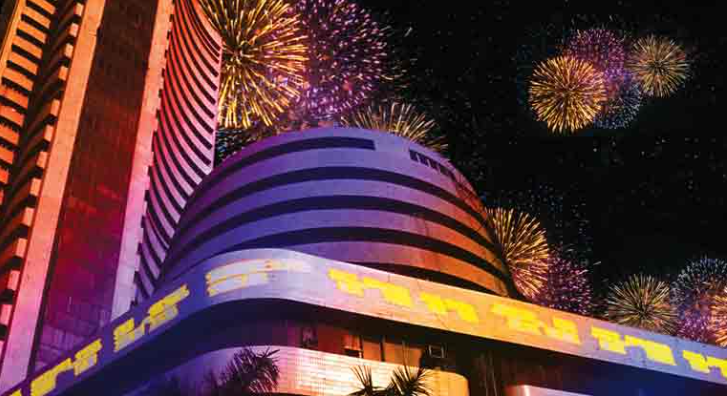 "The biggest asset in the world is your mindset". – Gary Vaynerchuk (American businessman, author, speaker, and internet personality)
After achieving the milestone of 20k in Sep'23, the Nifty-50 consolidated in Oct'23. The index oscillated 1,012 points before closing 559 points (or 2.8% MoM) lower at 19,080, notably the steepest MoM decline in CY23.
The global and local markets were jolted by the Israel-Palestine conflict. FII outflows have been sharp in the last two months; however, they were matched by stronger DII inflows. In Oct'23, DIIs recorded the highest inflows in the last seven months at USD 3.4 billion. FIIs saw outflows for the second consecutive month at USD 2.7 billion.
Key events in October:
Israel-Hamas War sent global markets in turmoil, almost all global indices ending in deep red.
Gold price shoots 10.4%, bouncing from 13-month low of $1816/ounce to $2005/ounce high on safe haven buying.
US treasury yield, touched multi year high of 5.02%, on expectations of further rate hikes by the Fed.
FIIs sold 29,057 Cr in September, removed 76,369 Cr in the last 3 months.
Crude jumped back to 95$ per barrel range, on concerns of supply constraints due to war.
INR depreciated further and is trading at the lowest level vs the USD @ 83.28.
What to look forward in November? – Expecting Bumper month ahead.
Fed kept rates unchanged at 5.25-5.50% in their November policy meet, signalling no further rate hikes in near future. – Positive
US 10 Year treasury yield cooled off after no further rate hike signal by Fed. – Positive
Q2 results have been in line with the performance of heavyweights such as BPCL, HDFC Bank, JSW Steel, Reliance Industries and ICICI Bank, driving the overall performance. – Positive
Oil prices cooled off from $95 to $76 per barrel after indication that Israel-Hamas war will not spread into a multi-state war. – Positive
Inclusion of India in JPM Bond Index may draw upto $40 billion flows to India, keeping Indian currency stable. – Positive
Stronger GDP growth, high tax collections, CPI under control, low current account deficit and high credit growth will drive the markets. Markets expects earnings to grow by 18% in FY 24 and 14% in FY 25. – Positive
November Forecast: With major negative news of Fed hike and Israel War done & dusted, we expect markets to bounce back sharply in November, and even make new highs. Nifty is expected to trade in the range of 19,500 and 20,500. With oil & US treasury yield cooling off, FIIs are expected to return back with a bang, giving us a bumper Diwali!
Happy Diwali & Happy Investing!
– Photo Credit: Outlook Money
Mushtaq Kazi November 9, 2023 Financial Planning Read more >