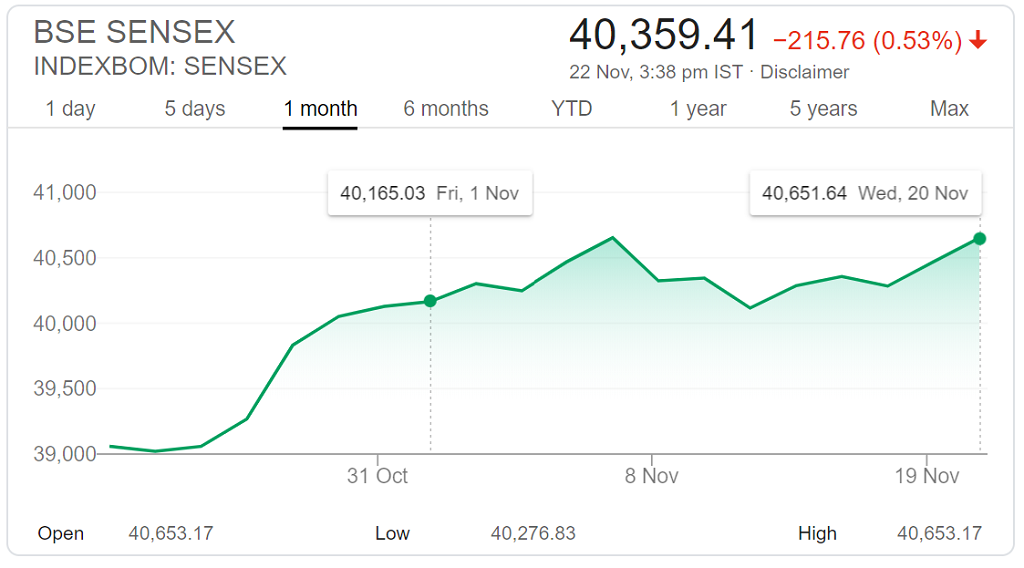 Sensex is holding onto 40k levels strongly this month, three weeks in a row now, also hitting new highs. All thanks to continuous FII's inflow, supportive domestic and global cues.
Government's continuous measures to bring slowing economy on track, offered last week relief to realty sector, which has been performing badly due to liquidity, where Government infused Rs. 25000 crores, along with SBI and LIC, to help in-complete projects.
To save telecom companies, government has given approval to provide two-year moratorium on spectrum payment, which will lead to relief in cash-flow improvement for three major players. Further, tariff hike announcement by three players will help them to improve future revenue.
Towards privatisation drive, the union cabinet approved sale of govt. stake in BPCL, SCI & CONCOR. Also, they have decided to cut shareholding in some public sector firm to below 51% to boost revenue collections, that have been hit by slowing economy.
Zee entertainment share rebounded with 15% jump, after promoters announce to sell 16.5% stake in company to pays dues.