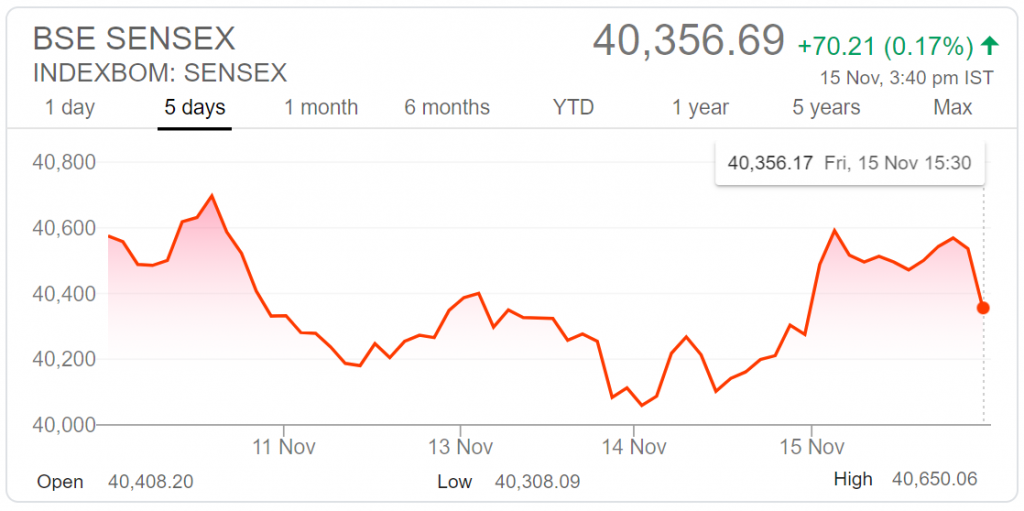 Indian Benchmark index Sensex and Nifty remained volatile throughout the week, due to domestic and global news, with Sensex still holding 40k plus levels but Nifty lost 12k mark amid quarterly outcomes of companies and slowing factory output, CPI & WPI data.
FII remained net buyer in Indian stock market and infused Rs. 4425.37 crore in the cash segment, whereas DII's chose to book profit.
We witnessed selling pressure on news that India's industrial production shrank for the second consecutive month, i.e. 4.3% in September, compared to 1.4% in August. Also, there is a sharp uptick in CPI (consumer price index) to 4.62% in October from 3.99% in September month, which is above target price of RBI (i.e. 4%), with still a hope of small rate cut in the coming month.
Some companies registered positive earnings due to corporate tax rate cut, whereas some lost due to low demand in the economy. Stocks seen rallied are AU small finance bank, HDFC AMC, DLF, Bharti Airtel, ICICI Bank.