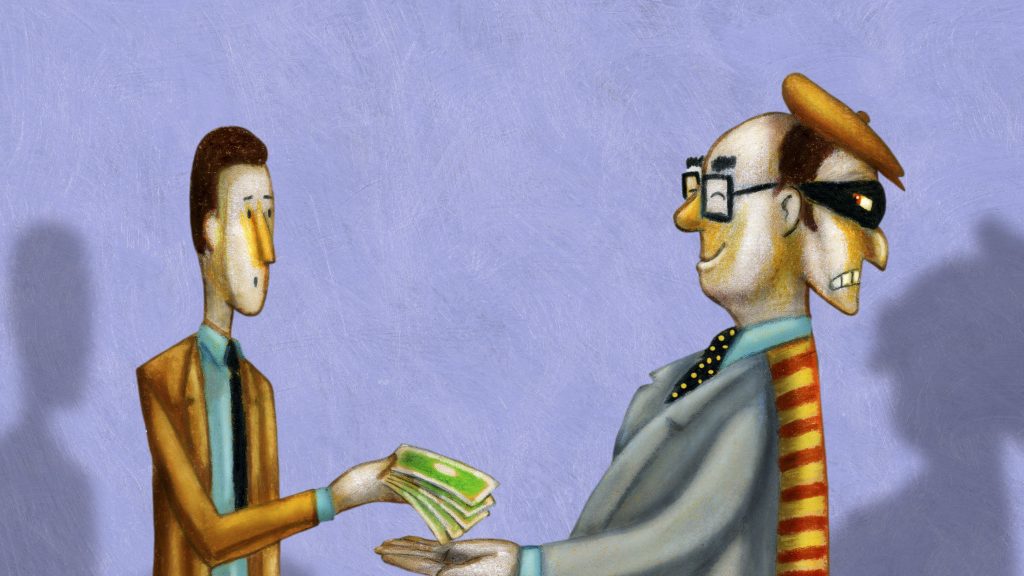 It's shocking to read Karvy Stock Broker's story this week. What's the actual fact, the modus operandi, who all have suffered, the quantum? will only come out in due course of time (post the investigation). But my biggest concern is not about these scams (as scams will keep happening in a growing economy), but the speedy trial, or the law & regulators, to take over and act.
NSCL scam of 2013 (5000 crores), is still to be resolved & customers refunded their money.
PMC Bank crisis, where all the account holders (upward of 50k) are still suffering, with heart-rending stories.
Goodwin Jewellers (Gold scheme) scam, still to be traced.
But surprisingly, we have some common threads in all this, and if taken care, will help avoid same. Customers who are stuck in these scams, usually are the ones who wanted higher returns, have disregard to the basics of investment, and above all, didn't question; as either it's the GREED which took over, or the HERD mentality of following the others, towards the account opening with these firms.
SIMPLE RULES to follow for any investment account opening:
First, ask as many questions: like, how the returns are generated, its calculation, company founders background, the universal thumb rule on investment basics, etc.
Most Important, nothing comes FREE: hence disassociate from any account or services, offered as free, or on a similar trick, or let say, commission-free.

Second, updated KYC: i.e. ensure that your mobile no & email ID is registered with your Bank, Broker & all your investment accounts. This means that you receive all transactional messages (SMS & Email), as & when it happens.
Third, if something is too good to be true, it's better to junk it. NSCL scam, I remember, offered very high returns. How can someone generate such returns? Similarly, PMC bank, most of the customers are from just one community. Why just follow others, just because it's from the same community? Moreover, PMC Bank is a cooperative bank, with a dual regulator, resulting in a lot of grey areas in terms of governance & compliance (which is very well known). We have had many cases of cooperative banks getting into trouble earlier (Madhavpura bank in 2001 going bust, is one such case).

IS MY PORTFOLIO (or account) SAFE?
The answer is Yes (it's safe), as-long-as you have green ticks on all the above points.
In case you don't have green ticks on some (or let's say all), just go back to each account of yours & first update your KYC. Post that, complete the other checks. Now if you are not convinced, go ahead & close your account (& shift to safer investments).

One needs to just learn & adapt … and not worry & panic.