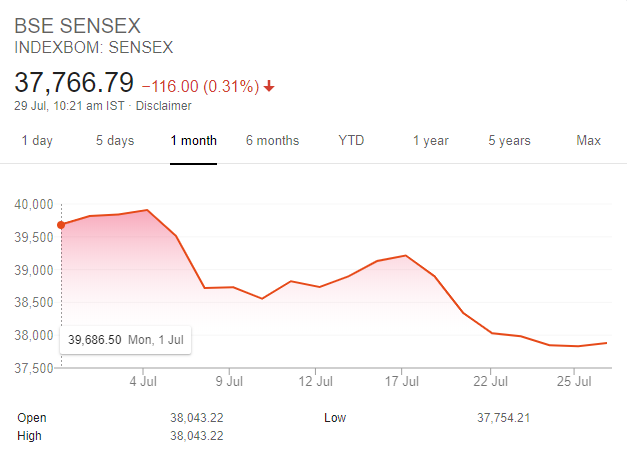 Since the budget announcement on 5th July, Indian stock market has had a downward run, leading to 2000 points drop in Sensex, from its peak.

How long this will continue?
Indian stocks are driven by two key parameters, i.e. FII money in-flow & Domestic growth numbers. Whether you call it a bad-luck, or chain of events; first with the recent budget announcement, FII growth or money in-flow has reversed in July-19. Almost 2billion USD, has been sucked out of the stock market, resulting in others (domestic investors) also getting into a panic of selling & adding to this pressure.

On the other hand, Domestic growth since last six months is under pressure, resulting in another bad quarter (Apr-May-June 19). Further adding fuel to the selling pressure, resulting in the stocks tumbling.

(more…)
Manoj Chahar July 29, 2019 MarketEquity Market Panic, Market Meltdown, share market, stocks 0 Read more >