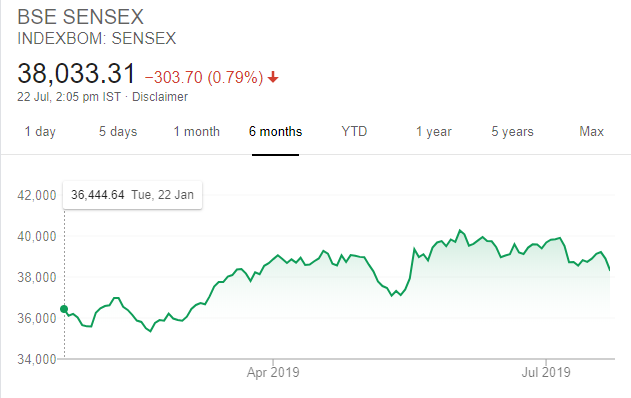 Falling Sensex or Nifty

STOP SIP – The most common mistake, an investor makes in a falling market, is to first get into a panic-state, and second, stop the monthly SIP. Whereas one tends to forget the basic premise on which the SIP is built, i.e. "Law of Averages", where in a falling market, SIP is helping you to pick mutual funds at a lower rate, and thus helps you to earn more in the future years.

DIVERSIFY PORTFOLIO – Another mistake, on account of falling market, where one gets to hear on stocks or mutual funds available at a low price, making one believe that it's time to go "Bottom Fishing". This leads to stretching the size of portfolio, from few selected stocks/ funds to many stocks/ funds now, resulting in an average return due to the bigger portfolio in-hand.

(more…)
Manoj Chahar July 22, 2019 Marketinvesting, stock markets, stocks 0 Read more >