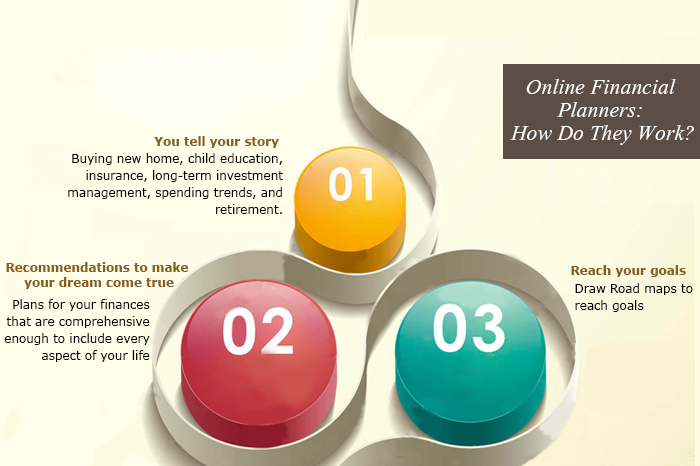 Even though consumers have been using online banking and mobile applications for years, the concept of online financial planners like Moneyfrog.in is still new. In comparison to a traditional face-to-face financial planning relationship, how do online financial planners work?
Online financial planners allow you to:
Develop plans for your finances that are comprehensive enough to include every aspect of your life from buying new home, child education, insurance, long-term investment management, spending trends, and retirement.
Analyse your debt, understand how debt management works, and develop a plan to pay down debt.
Access finances at any time. You don't need to make appointments with a financial planner, or schedule an office visit plus travel time.
Analyse your financial situation and run scenarios to cover "what if" questions about your financial future. You can change your financial plan at no extra cost.
Keep your information private. Unlike a traditional financial planner, no one else needs to see your personal information, and you can rest assured your information is stored securely.
Run quick reports, and understand them easily.
Manoj Chahar July 26, 2015 Financial Planningfinancial advice, financial advisors, financial calculators, financial planners, financial planners in mumbai, financial planning, goal tracking, how financial planners work, mobile app, online financial planning, portfolio and asset tracking, risk analysis 0 Read more >