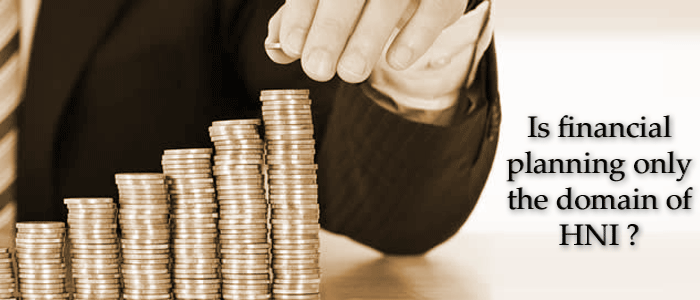 Well for starters, my interaction with customers of all categories, i.e. retail to mass affluent or even budding HNI's, not just in today's market scenario, but since last 15 years of my corporate career, is that customers don't mind paying for advice, as long as same delivers, "what is preached?"
Pop comes out question; why we don't have players or offerings which takes care of same?
My understanding, it's all about vision & execution from a leader or from a company, where we have very few risk takers or even innovators. We all follow a herd mentality, not just at a customer level, but even at a company & leader levels. In short, we have very few companies, who would want to try new products or create new demand. I am talking about companies like Apple, Facebook, even our own Tata motors with Nano… all have DNA built on innovation & customer centric working. Whereas most of the other companies, follow the herd mentality.
Manoj Chahar January 8, 2015 Financial Planningfinancial planners, financial planning, financial planning advice, Kotak wealth management report, moneyfrog, moneyfrog.in, top of the pyramid 2014 report 0 Read more >