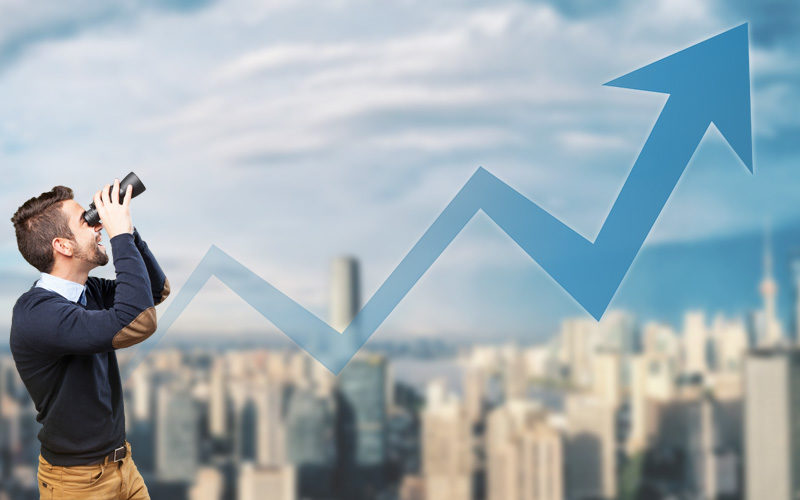 "You'll never get the Good News and Good Price at the same Time", a very famous saying.
More often than not, good news is always predicted well in advance, and the market factorises it in the valuation, unless it is a sudden surprise for everyone, like the recent Corporate tax cut. The same situation is with the market now.

We have not resumed normalcy yet, and it looks like we need more time for it to happen. But the market is responding positively, since overall the covid growth rate is in control, started to show signs of getting flat, and eventually to fall. From India's perspective, the cases are mostly detected in concentrated areas, which is relatively easier to contain, than a dispersed spike occurring sporadically.
As the month of April-20 ends, we have witnessed a partial recovery from overall correction. The Sensex had corrected 39%, from it's all-time high of 42,273, it shed off 16,635 points to settle down at 25,638. It has now gained back almost 50%, i.e. 8,523 and is now trading at 33,750.
In the last press release of RBI, the governor hinted by stating that since the inflation is in control, they will do whatever it takes to boost the economy, indirectly hinting for a further rate cut. US based weather company, has stated that this year's monsoon, we will see 105% of average rainfall, which will further ease the inflation as it will support the crop cultivation and overall supply, during the year.
Though the partial recovery has already been taken, the complete recovery will be merit based, depending upon the quarterly earnings of the firm & overall economic recovery. From the valuation standpoint, the market although recovered, still looks attractive at this level, hence one should continue equity allocation further.
Stay Safe! and continue Investing your Savings!

Photo Credit: billcara.com