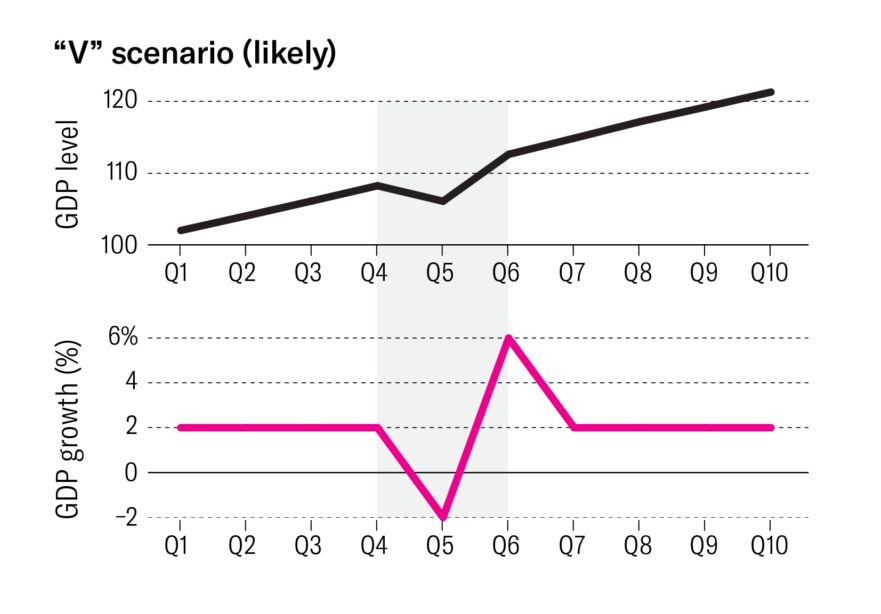 "There are decades where nothing happens and there are weeks where decades happen." ― Vladimir Ilyich Lenin
The above quote sums-up, what we have seen in the month of March-20. Some of the key events:
World's largest democracy went under a total lockdown for 21 days.
Crude oil saw the sharpest fall since 1991, last time it occurred on account of Gulf-war.
Equity market crashed globally, Indian market's benchmark Indices i.e. Sensex and Nifty, saw a steep fall of almost 40%, erasing its last 5 years gain and witnessed a recovery, to settle down at 32% down (as on 30th March 2020).
RBI announced a rate cut of 75bps, with Repo-rate at 4.4%, which is lowest since the last 20 years.
USD/ INR surpassed the 75 barriers.
All this is due to something which is not even tangible and we all seem to be talking over and reading about it. Indian population is assumed to be more vulnerable to this pandemic; as the density of population is too high & the medical infra is too low for its population, which amplifies the fear & spread. The government has taken a very defensive approach and took proactive measures to control the numbers. The first case reported in India was on 29th Jan-20, and it's been 2 months; from a relative standpoint, we seem to be much in control with our numbers, which is around 1250 (as on 30/Mar/20). China has recovered from Covid-19 and has resumed its production and other economic activity after 2 months of lockdown. The US has yet not announced a full lockdown, and if it does, the economy and stock market may see a further slide.
However, this scenario is much relatable to a 'V-shaped' recovery, which describes the 'classic' economic shock, a displacement of output, but growth eventually rebounds, because it is an effect of some temporary external forces, that are beyond our control and the inherent economy structure otherwise was strong and in a recovery phase.
Moreover, the recent press release of Mr. Mukesh Aghi, president of US-India Strategic and Partnership forum has officially said that as many as 200 US companies are in talks with them and are interested in setting up an alternative to China by investing in India. If and when this happens, it will be a blessing in disguise for India.
From a valuation standpoint, the market looks very cheap at these levels, hence equity allocation with large-cap stocks, looks highly attractive.
Photo Credit & V-shaped insight: Harvard Business Review