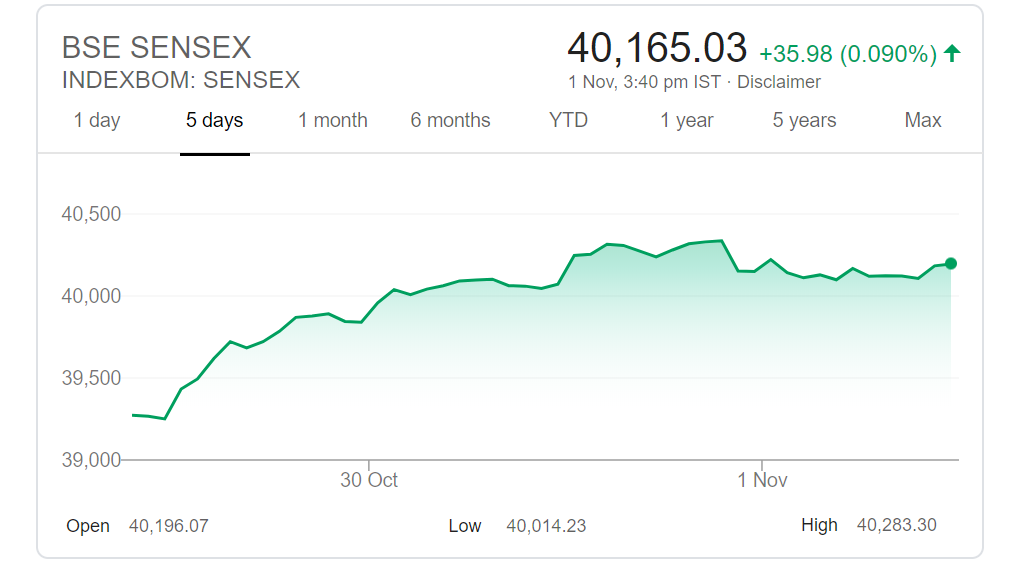 The gloomy & uncertain market since the last few months has turned euphoric, bringing much-needed cheers to the market.
Even though there is buying with the big players, most of the indicators and data points are still below-par. The big players who generally lifts or starts the momentum, usually starts with a possible positive cues (coming soon); like income tax breather (to be announced) for individuals, some more corporate/ equity market sops (to be announced by the government) and above all, the international factors like the upcoming US & China meet in mid-Nov, towards easing of Trade-war further.

Stocks seen rallied are Tata Motors, SBI, Yes Bank, Infosys, TCS etc. Among this, Tata Motors and Yes bank have shown their vertical upward move, closing above 30%, key reason being, the capital infusion.

In terms of data points: Core Sector output shrinks 5.2%, touching fiscal deficit to 92.6%, the unemployment rate in October rose to 8.5% (highest in 3 years), and weakening auto numbers.