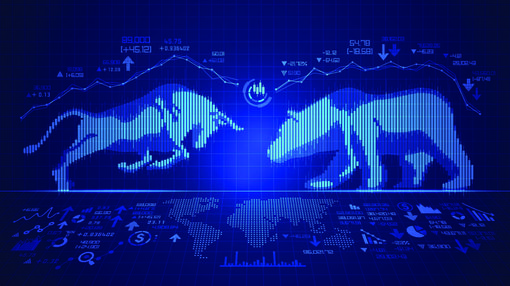 "Stock markets are always right. Never time the market."
– Rakesh Jhunjunwala (Indian Billionaire, Business Magnate, Stock Trader, and Investor)
The market is rallying consistently over March to July 2023, with Indian equities taking a breather in August 2023. Nifty index fell 2.5% in August due to global slowdown concerns and a sticky & persisting inflation, which remained above most of the Central Bank's target.
Key reasons for negative fall in August:
US Treasury Yields touched an all time high on fears of further rate hikes – main reason for fall in worldwide markets.
Driest monsoon in India since 1901 in Aug, due to the influence of El Nino.
Crude Oil crossed 90$ per barrel as Saudi made more voluntary production cuts.
FIIs sold 20,620 Cr after 6 months of heavy buying.
Key reasons for market rally in September:
RBI chose to keep rates unchanged in its policy review in August. Growth Focus continues in policy direction.
Q1 result season: A tad better than expected. Nifty earnings grew 32% in 1QFY24, a beat vs. expectations of 25%.
RBI discontinued the Incremental Cash Reserve Ratio (I-CRR), which was put in place to absorb surplus liquidity following the withdrawal of Rs 2,000 currency notes, in a phased manner. Banks stocks rallied because of this decision.
India remained the fastest growing economy with Q1 GDP at one year high of 7.8%.
Successful G20 Delhi Declaration and India's diplomatic triumph triggered the continuation of the positive market mood and momentum.
What to look forward in September? Dark clouds are gathering.
Rising Oil Prices: Oil prices have risen 20% in last 3 months, expected to cross 100-dollar mark again – a big negative for markets.
Below par monsoon will impact rural consumption and will fuel food inflation.
Special Parliament Session is called – Announcement of early elections will lead uncertainty in markets.
US Fed meet is on 20th September, another rate hike will put more pressure on markets – expectations are of no change but with bullish commentary.
FIIs after a consisting buying of 5 months have again become net sellers. Remember our earlier articles – Higher Crude Price – FIIs exit.
September Forecast: though markets continued making all-time highs each day, global indicators cannot be ignored. Being cautious at such times will be more sensible than waving the bull ride. We recommend to park money in Debt funds at present and wait for more clarity in Domestic as well as Global front in coming weeks/ months.
Happy Investing!