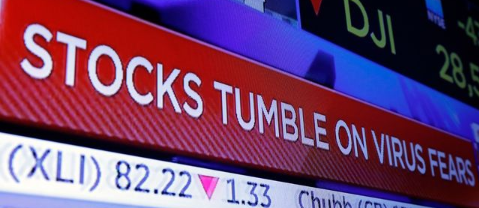 Corona fear gripped Dalal-Street this week (in-line with the world markets), with Nifty diving 879 points or 7.3% down, biggest weekly fall seen in the last ten years (US Dow down almost 10%). Rs. 10 lakh crores of investor wealth wiped out in just six trading sessions due to coronavirus impact globally. Sell-off happened after fresh cases of coronavirus outside Chine i.e. Italy, Iran & South Korea. Moreover, the US officials warned American people, to be prepared for it.
Sharp foreign fund outflow in last few sessions created negative sentiments in the market, FII (Foreign institutional investor) were the net-seller this week, to the tune of Rs.9939 crores, whereas DII (Domestic institutional investor) were the net-buyer, to the tune of Rs.8364 crores, as on Thursday. Brent crude again tumbled to USD50.
India's GDP growth improved to 4.7% in the December quarter, from 4.5% in previous quarters, retaining GDP growth at 5% for 2019-20. Improvement from coronavirus will help the economy to grow further.
Overall, one can see this as a correction to the big optimism created in the markets since last quarter (domestic & international). We expect the market to remain volatile for the next few weeks to few months. We hope to see corona virus containment, mainly in China & strict control with the rest of the world, over the next few weeks. In-turn will bring confidence to the world & the markets.
Photo credit: wsws.org