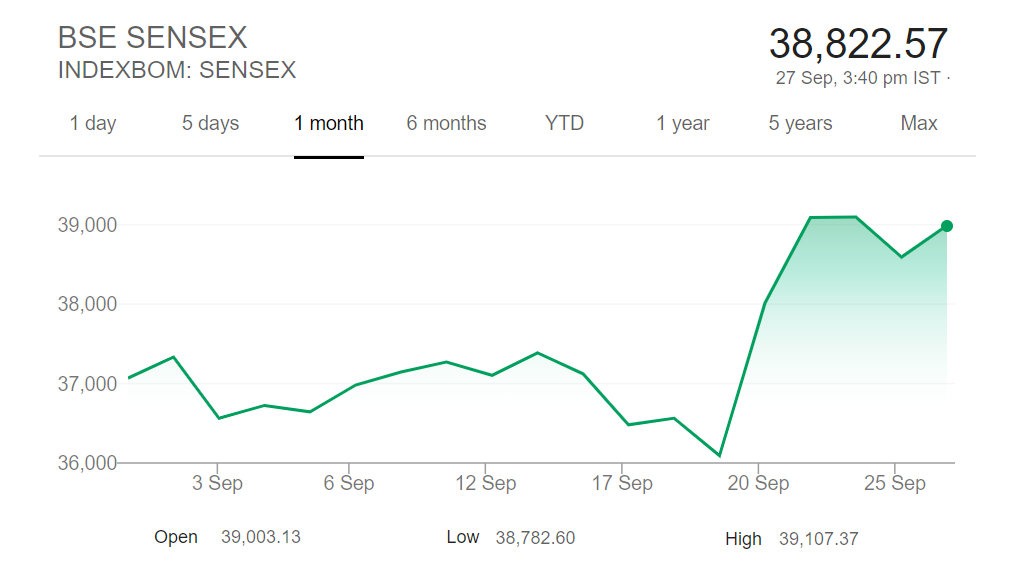 Indian Benchmark indices carried out gains of 20th September throughout the week, on a positive decision of a cut in corporate tax rate by our dear Finance Minister earlier.
Many of us were caught in the middle, what to do next?

Sensex and Nifty remained volatile due to low Global clues like US political issues, issues related to US-China trade disputes, with three sessions ended in a positive bias, out of 5 sessions. Sensex settled at 38822 & Nifty 11512, cheering up everyone's mood & sentiment.
Asian market was trading at a mix territory, whereas European stock went-up on a hope of easing economic growth concerns.
Outlook over coming week remains Positive, on a domestic front; due to supportive sentiments, and outcome from finance minister meeting with Bank Heads, and on the international front; hope of development in the Global front, FII/FPI's buying, easing crude prices.