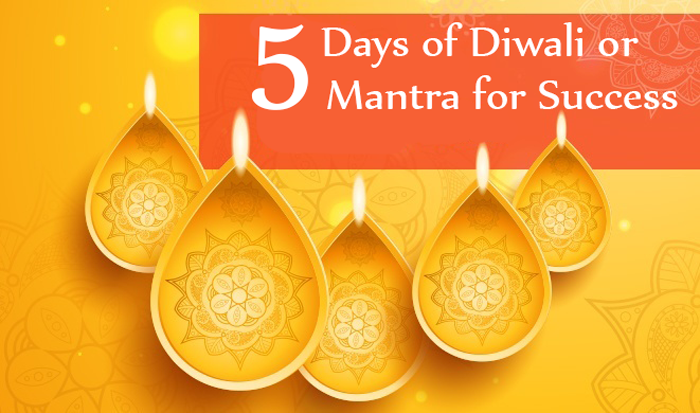 Diwali, or Deepawali, is India's biggest and most important festival of the year. The festival gets its name from the row of clay lamps that Indians light outside their homes to symbolize the inner light that protects us from spiritual darkness or the festival marks the victory of good over evil.

On the first day of Diwali, better known as "Dhanteras", people consider it auspicious to spring clean the home and shop for gold or kitchen utensils.
1st Mantra: Let's open, clean & organise all our files, papers, mails related to financial or investments. It's the time to declutter, throw unwanted papers, duplication & be organised.
Manoj Chahar October 25, 2016 Financial Planning5 Days of Diwali, 5 Mantra of Success 0 Read more >